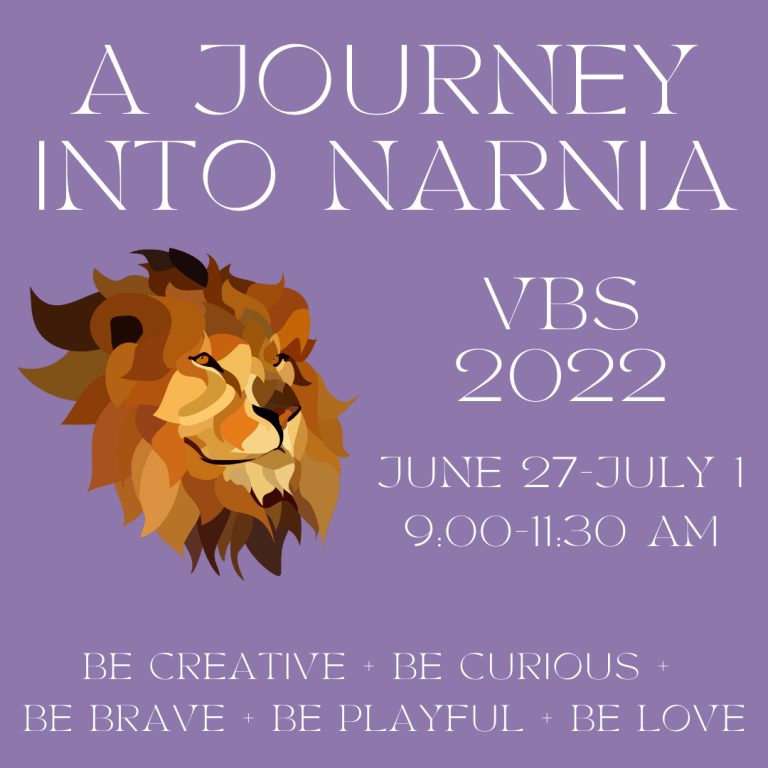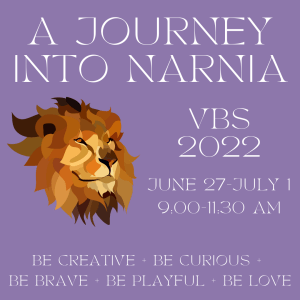 Join Lucy, Edmund, Susan, and Peter on a  journey this summer into the fanciful world of talking animals and mythical creatures. Along the way, your kids will meet Mr. Tumnus, Mr. and Mrs. Beaver, the White Witch, and of course, Aslan. For one magical week, C.S. Lewis's Chronicles of Narnia will come to life as our parish is transformed into the land of Narnia.
During the 5-days of VBS, we'll explore this epic saga of good triumphing over evil through storytelling, projects, art activities, movement, and music. Together we'll learn how to Be Creative, Be Curious, Be Brave, Be Playful and Be Love. 
DETAILS
VBS is ideal for any child 3 years of age to grade 5. ALL families are welcome to participate in our VBS whether you are members of our parish or not. In fact, we encourage you to invite your friends! Journeying through Narnia will be even more fun together.
VBS will be held from Monday, June 27th through Friday, July 1st from 9:00-11:30 AM each day. 
There is NO COST for VBS. Free-will donations will be gratefully accepted during the week of VBS. 
REGISTRATION
Registration is easy and available online.
>>> Register online here <<<
VOLUNTEERS
It takes many people to help us create the best journey for our VBS kids this summer. We'd love YOU to join our team! There are roles and jobs whether you can join us for the whole week or just a few days. This is a fun and meaningful way to build relationships across all ages. There are plenty of ways to get involved with roles for adults and youth in grades 6-12.
>>> Sign-up to volunteer here <<<
QUESTIONS
If you have questions, contact our Minister of Children & Families, Missy Greene at mgreene@ststephens.com.